Why Choose India for Your Wedding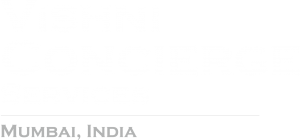 Why not let our sister company, Vishni Concierge Services, assist you with your wedding requirements and stay in India?
Our concierges come with years of experience in the travel and tourism industry in India and are very familiar with the high standards expected from High Net Worth Clients.
Honeymoon Ideas in India
India offers a mind-boggling array of honeymoon options! There's something for everyone. Everything from adventure sports for the adrenaline junkies to big dollops of culture for the culturally curious. You can go up into the mountains to get a closer look at the Himalayas or stay at sea level and explore various phenomena dotted all over India's coastline: the beaches of Goa, the Backwaters of Kerala, the temples of Tamil Nadu and Orissa. You may want to dive in to the vast, arid beauty of Rajasthan, with its profusion of medieval forts and palaces, or you may want to head for Madhya Pradesh's wildlife resorts and national parks. If you want to experience a city-based honeymoon the Indian Metros (Bombay, Delhi, Calcutta, Bangalore and Madras) have lots to offer: designer shopping, the most luxurious hotels, monuments and museums, thriving art scenes (why not enquire about your own personalised art tour around the galleries of Bombay, with your own curator?), some of Asia's chicest bars and clubs and, de rigueur for India, mouth-watering, sumptuous culinary microcosms ( Colaba Causeway in Bombay has everything from Mughlai food to sushi. We can organise specialised culinary and/or wine tours for you, should you wish).
You can do as much as you want or as little as you want once you check in to your hotel. We only choose India's finest hotels for our clients' honeymoons and there's a good chance you won't want to leave the hotel…at least for the first couple of days. Disconnect the WiFi, unhook the 'phone, kick off your heels…start your honeymoon. 
****
1. We do not offer honeymoons in Jammu & Kashmir.
2. Complimentary honeymoons are only available to direct clients, not to travel agents, tour operators, wedding organisers and event managers.
3. Complimentary honeymoons do not include travel insurance.